How to apply for técrave internship program
Hello all! We hope you all are staying at home and are safe. We are confident that we will defeat coronavirus & we will win.
So folks, today we are going to discuss about our internship program details, so please read it till the end.
As you all know técrave is offering an internship program to college students and graduates, well there is a very simple procedure that you need to follow to apply for this internship.
Share your basic details at the given link, once you share these basic details within mins you would receive a mail to the registered mail id.
The mail will look something like this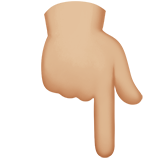 At the end of this mail, there would be two links, one of them would be for the Internship Application form or else you can download it from here.
Fill that Registration form carefully as your registration would be only determined by the aspects of this form & the deadline to upload the form is till 02nd Jun 2021.
Now, when you have filled the form there are two ways through which you can upload the form.
Method 1: Upload the application in the google form, google form link: http://bit.ly/tecrave-intern
Method 2: Mail the filled application at internship@tecrave.in and type the subject name as Application Form.
After uploading your document from any of the one method mentioned above you would be able to see the status change in this particular link.
After that you just have to sit back and wait for the response from our team, you might get a call from our intern team related to this program, so make sure you answer nicely and with confidence.
If you need any assistance filling up the form or regarding the internship prgram you can schedule a call with our intern team.